World Series 2019 Game 6: Washington Nationals vs Houston Astros - Predictions and Odds
Final score - Astros 5, Nationals 4.
How to Watch Game 6: Nationals vs Astros
Where: Minute Maid Park, Houston, TX.
When: Tuesday, October 29th at 8:08 PM EST
How (TV/Radio): National TV: Fox. Nationals Radio: WJFK/106.7 FM. Astros Radio: KBME 790 AM.
Team Notes
Washington Nationals
15 years ago, we set out on a journey to bring the national pastime back to our nation's capital.

Tonight … for the first time in 86 years … a #WorldSeries game will be played in Washington, DC.@CharlieSlowes // #STAYINTHEFIGHT pic.twitter.com/tWg5E2oHTS

— Washington Nationals (@Nationals) October 25, 2019

The Nationals' offense disappeared over the three games at home as the Astros outscored Washington 19-3 to take a 3-2 lead in the 2019 World Series.
Washington has a 19% chance to win the World Series title according to FiveThirtyEight.
The Nationals are +600 to take the World Series after going down 3-2 in the seven-game series.
Houston Astros
Bold ?. #TakeItBack pic.twitter.com/YV0Lld4bcK

— Houston Astros (@astros) October 28, 2019

The Astros are on the verge of their second world championship in three years after winning three straight games against Washington at Nationals Park over the weekend.
Houston has an 81% probability to win the World Series title according to FiveThirtyEight.
The Astros remain the favorites, standing at -1000 to take the World Series with their 3-2 lead over the Nats.
Pitcher Notes
Houston Astros: Justin Verlander
Verlander allowed four earned runs in six innings in Game 2, with two of those runs coming in the 7th inning.
Verlander's ERA is 4.15 in the postseason behind the 36 baserunners in 30.1 innings that he's allowed.
The Astros' right-hander struck out six hitters in six innings in Game 2.
Verlander, who has allowed six homers in his last four postseason games, will have five days of rest heading into Game 6.
Nationals: Stephen Strasburg
Strasburg's spectacular postseason continued in Game 2 as he threw six innings of two-run baseball in the 12-3 win for the Nationals.
In his Game 2 start, Strasburg allowed nine ground balls and nine fly balls in play to Houston batters.
Strasburg has a whopping 40 strikeouts with just two walks in his 28 postseason innings.
Washington has won all five games that Strasburg has appeared in this postseason.
Hitter Notes
Houston Astros
The Astros' inexperience against Strasburg was evident in Game 2 as the Houston bats mustered just three extra-base hits off the Washington starter in the 12-3 loss.
2B Jose Altuve's 1st inning double and 5th inning single against Strasburg pushed his career mark to 4 for 7 against Strasburg.
OF George Springer went 4 for 11 in Washington with a homer in the 9th inning that put the game away for good in Houston's favor.
3B Alex Bregman, who hit a homer off Strasburg in Game 2, is 3 for 6 lifetime against the Nats' starter.
Washington Nationals
The Nationals' offense scored just three runs in their three home World Series games, going 1 for 21 with runners in scoring position in Games 3 through 5, after posting 17 runs in the series' first two games.
Anthony Rendon's two-run double off Verlander in the 1st inning of Game 2 gave the Nats' an early 2-0 lead.
2B Asdrubal Cabrera is now 21 for 79 off Verlander with three homers and 11 RBI, after going 0 for 3 against the Astros' righty in Game 2.
C Kurt Suzuki was the Game 2 hero with a solo shot off Verlander in the 7th inning but his injured hip will probably keep him out of the rest of the series.
Roster Notes
Houston Astros
The Astros will start Zack Greinke in Game 7 if necessary.
OF Yordan Alvarez was used sparingly in Washington, but he will return to DH for Game 6 for the Astros.
After struggling for most of the postseason, the Astros lineup exploded for 19 runs over Games 3, 4, and 5.
Washington Nationals
SP Max Scherzer missed his Game 5 start with back spasms, but could return in Game 7 if his back recovers.
Expect Game 4 starter Patrick Corbin to see some time in Game 6 if needed.
The Nationals could be just the fourth team in the last 26 clubs in World Series history to lose the title after going up 2-0.
Nationals vs Astros – Game 6 Predictions
The Astros come back home with a chance to put away the series behind the power of a Justin Verlander home start. I expect the Astros to finish off an improbable comeback with four straight wins after going down 2-0 to start the World Series.
Verlander has never gotten a win in his five World Series starts but that streak will stop in Game 6 as the Astros win their second title in three years.
Game 6 Prediction: Final score – Astros 5, Nationals 4.
Washington Nationals vs Houston Astros – Game Odds
The odds for the Nationals vs Astros game 6 are provided by NJ Sportsbooks. Check out our "Ultimate Guide to NJ Sports Betting" or find out "Where is Online Sports Betting Legal in the USA?".
Good luck!
Moneyline
Bet on MLB With These NJ Sportsbooks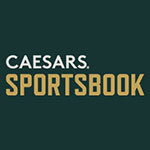 21+ | Terms and conditions apply
Promo Code 'WSNRF'
No bet-throughs required
Lots of sport-specific promos

21+ | NJ Only | T&C apply
Impressive range of bonuses
Best betting markets in NJ
1 of the world's top sportsbooks

21+ | NJ, WV, PA, IN, IL, CO, IA, TN, MI, VA only | T&C apply
Great banking options
Access to fantasy sports
Beginner friendly
More MLB Predictions & Odds
Los Angeles Dodgers vs Cincinnati Reds Predictions, Odds & Picks
We cover the Los Angeles Dodgers vs Cincinnati Reds predictions, odds, and picks. See the full breakdown here! …
MLB
17 September | 05:01 | Tony Garcia
San Diego Padres vs San Francisco Giants Predictions, Odds & Picks
We cover the San Diego Padres vs San Francisco Giants predictions, odds, and picks. See the full breakdown here! …
MLB
16 September | 09:06 | Tony Garcia
Tampa Bay Rays vs Toronto Blue Jays Predictions, Odds & Picks
We cover the Tampa Bay Rays vs Toronto Blue Jays predictions, odds, and picks. See the full breakdown here! …
MLB
15 September | 02:05 | Tony Garcia